If you had fun planting seeds during our Indoor Garden Party, you're well on the way to improving your health and cooking! But you may be wondering, what to do next?!?
Here we run down some of the best ways to look after those little seedlings and what to do with them once they turn into lovely leaves.
Making sure your plant grows
Herbs
Now you've planted your seeds, keep them covered with polythene (coriander and oregano don't need covering). Once you start to see a shoot of green, take the polythene off.
Store your seeds in a warm place
1) at around 16-18C for coriander and oregano
2) at around 24 Celsius (75F) for other herbs.
Keep them in a warm light position and don't overwater them. As the plants get bigger, you can transfer them to a larger pot.

Cress
Place your seeds in a polythene bag and seal. Place the container in a dark place but when the cress is about 1cm tall, bring them into the light. They will be ready to eat in about 10-12 days from the time your sew them.
What to do with your herbs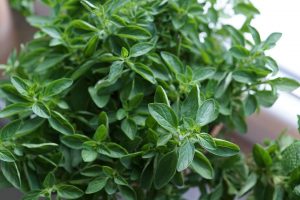 Fresh oregano
Health benefits
Fresh oregano is a great antibacterial agent. It has nutrients which fight certain viral infections. It's loaded with antioxidants that help prevent cell damage – and this means it potentially has anti-cancer properties. It's also full of fibre, iron and calcium.
Cooking tips
Oregano goes with tomato, which is why it often features in pizzas and pasta sauces. Try sprinkling chicken with oregano or add fresh oregano leaves to a salad.
Fresh rosemary
Health benefits
Rosemary can be used to ease muscle pain, as a treatment for indigestion and to promote hair growth. There is also some evidence that the smell of rosemary can improve memory.
Cooking tips
Rosemary is versatile and you can use it in recipes for chicken, lamb and fish, especially oily fish. It also goes well with peas, potatoes, and spinach. For some instance flavour, try making rosemary butter. It's an excellent topping for steak, or you can use it on baked potatoes or tossed with pasta.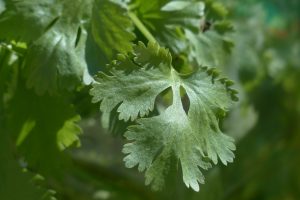 Coriander
Health benefits
Coriander may help lower your blood sugar and bad cholesterol. It has anti-inflammatory properties that can help fight infections and it is good for diseases such as arthritis. There is also beta-carotene in the leaves, which prevents several diseases that affect the eye.
Cooking tips
Coriander is great to add to curries and sauces. It's a favourite to use to flavour soups, that's why carrot and coriander is so popular. If you're feeling a bit more adventurous, use it to flavour homemade bread – you can even try it as an ingredient for some cakes and biscuits including gingerbread.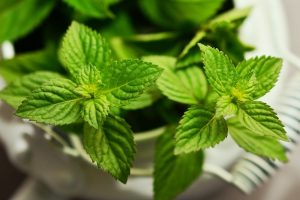 Mint
Health benefits
Mint can aid digestion and is often used as a way to relieve IBS, indigestion, and heartburn. Some suggest it can also be used to relieve tension headaches.
Cooking tips
Lamb and mint traditionally go together in Britain but there is a lot more you can do with the herb. Try adding it to a simple pea soup recipe or for something sweet, add mint to Greek yogurt and mix with strawberries. You can even brew your own mint tea. Add very hot (not boiling) water over the leaves and leave for around 5-10 minutes.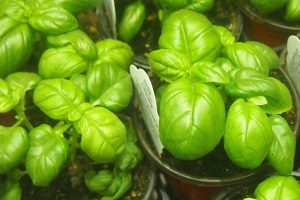 Sweet Basil
Health benefits
Studies suggest sweet basil may reduce memory loss associated with stress and reduce depression related to stress. Prevent certain cancers, including of the breast, colon and pancreas. Having the smell of sweet basil around can also increase mental alertness when inhaled as aromatherapy.
Cooking tips
The favourite way to use basil is to create a pesto sauce — basil's most popular uses. It's typically made from crushed basil, garlic, parmesan cheese, olive oil and pine nuts, though dairy-free options are also available. Try it as a dip or sandwich spread.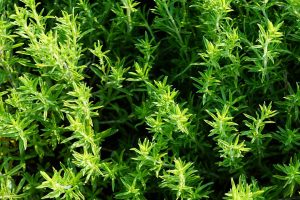 Thyme
Health benefits
The active ingredient in thyme (thymol) can help prevent fungal and viral infections. If you are suffering from asthma, colds, blocked sinuses or seasonal allergies, thyme can also help. It eases inflammation to help you breathe.
Cooking tips
Thyme is the main ingredient in the many herb blends, including the French combination Herbes de Province. It goes well with eggs, tomatoes, and cheese, so it's an excellent addition to omelettes. Try using it as seasoning for poultry, as well as recipes for stuffing.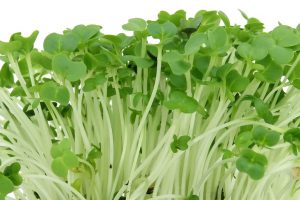 Cress
Health benefits
Fresh garden cress contains much more vitamin C than fresh oranges! Vitamin C is crucial to keeping you skin, bones, and gums strong and healthy. Scientific research suggests that vitamin C may also help keep your cardiovascular system healthy. An ingredient found in cress might also stop acid production in the mouth, helping to reduce dental cavities.
Cooking tips
The leaves and stems can be eaten in salads and used in soups, canapés, and omelettes. Blend with butter to make a tangy spread for sandwiches or go for a classic egg and cress sandwich. The seeds can be made into mustard.