January is the time for New Year's resolutions, getting fit and starting a new chapter in the book that is 2022. But this can also put a lot of pressure on you.
That pressure is why the third Monday in January is sometimes referred to as 'Blue Monday', aka the "most depressing" day of the year. At CODE we know there's no such thing as 'Blue Monday' – we all have our good days and our bad days, but those days aren't decided by a calendar.
Don't let it get to you though, we have five ways to dispel the myth and to help get you through Blue Monday.
1. Physical Activity – Physical activity can be very effective in lifting in your mood and increasing your energy levels. Yoga classes are back this week! You can book with the link in Instagram bio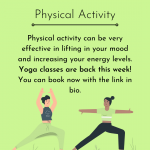 2. Meditate – Meditating is surprisingly simple. All you need to do is find someplace quiet and relaxing, and dedicate a minimum of 15 minutes to freeing your mind of thoughts.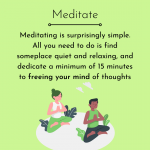 3. Get creative – Creative activities are particularly therapeutic because they help you switch off from day-to-day pressures. Whether it's knitting, dancing, baking or even painting all of these are ways to help you switch off.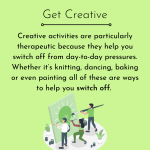 4. Positivi-Tea – Samaritans have turned Blue Monday on its head by encouraging people to connect over a virtual cuppa on "Brew Monday." The idea is to check in on family, friends, colleagues and loved ones. It doesn't matter what you're drinking, if you can find the time to connect with someone then you're doing it right.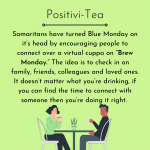 5. Music boosts the brain's production of the hormone dopamine. This increased production helps relieve feelings of anxiety and depression. So find that perfect playlist and put yourself in a great mood.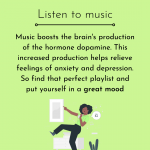 Sometimes the January slump goes much deeper and you may be suffering in a way that can't be solved with a simple fix. If you're feeling more than blue, or know someone who is, Samaritans offer emotional support. Call Samaritans for free anytime on 116 123.
If you need any further help or support as always please email: welfare@codestudents.co.uk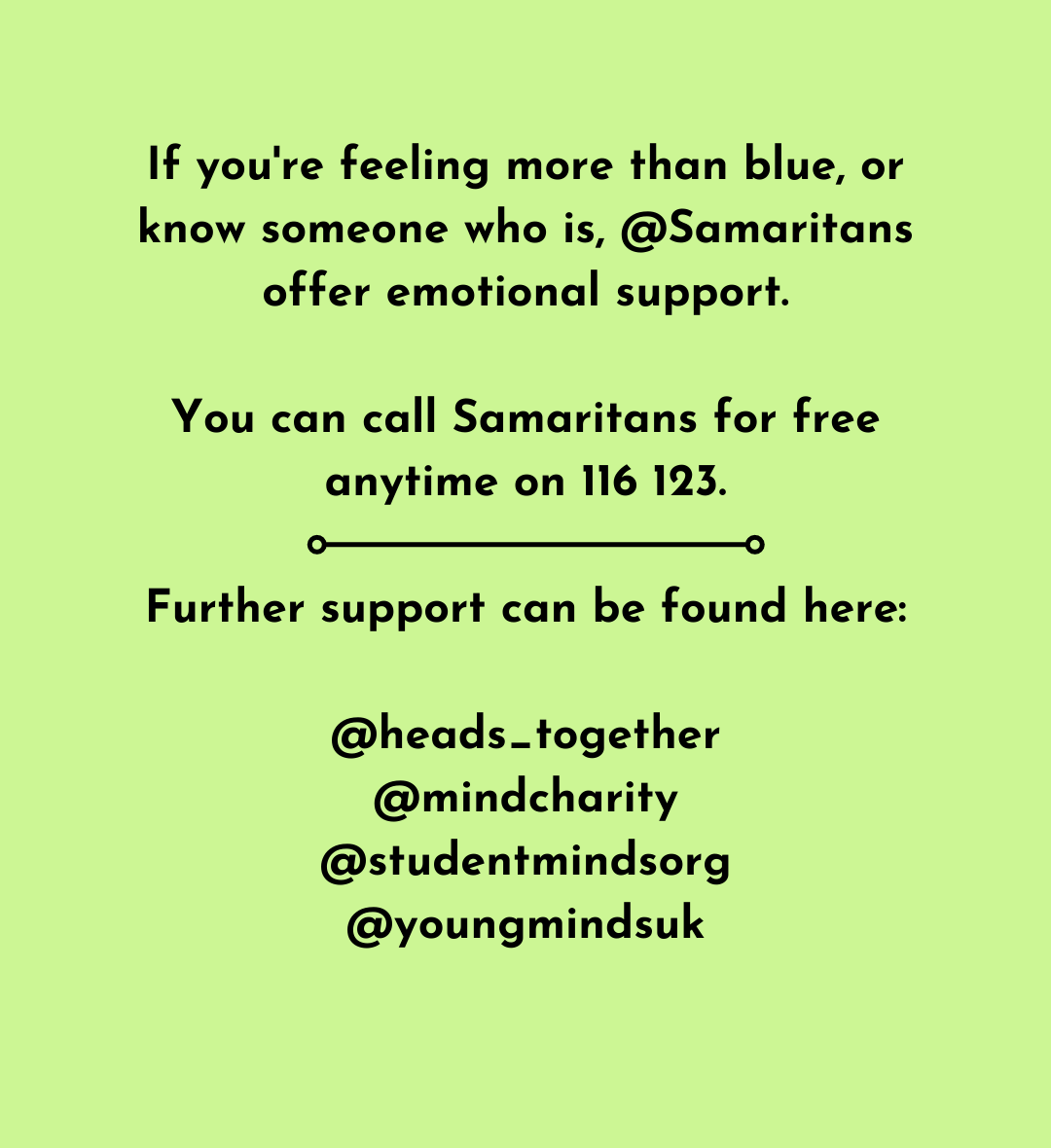 Other support is available via:
Heads Together
Student Minds
Young Minds
Mind Charity