We're so excited to be welcoming you to CODE Student Accommodation
Depending on your contract type, your rent instalments will be due on:
24th July (or within 7 days of booking if this date has passed)
24th October
24th January
24th April
You have several ways you can pay this; via Debit or Credit card, Transfermate or Bank Transfer. The first 2 options are available through the Student portal – (Link)
To make things as easy as possible for you, we've outlined the steps you need to follow to make your rent payment:
Using Debit/Credit card through the student portal (quickest method)
Step 1
Log Into the student portal
Step 2
Find the correct booking for the accommodation year and click 'PAY'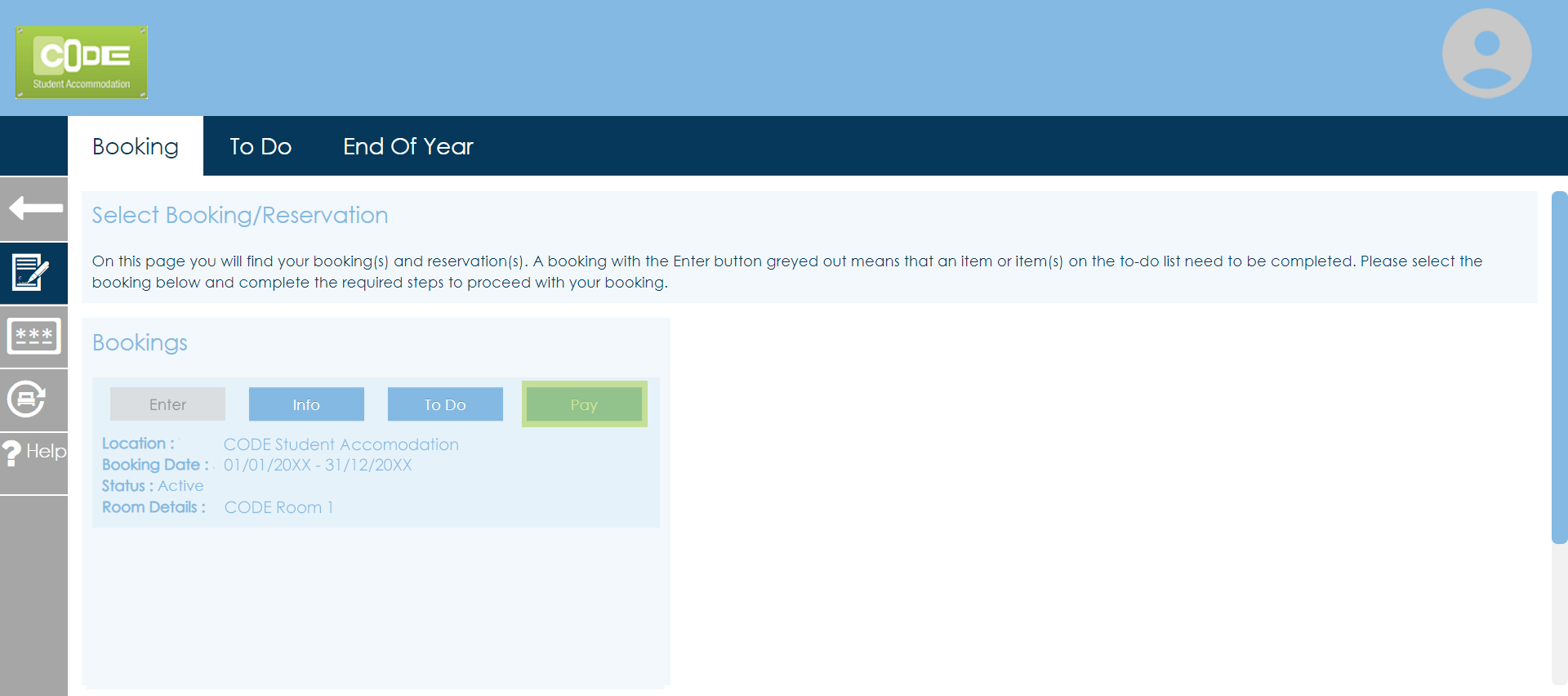 Step 3
Select the instalment or payment you wish to make, then click confirm at the bottom of the screen.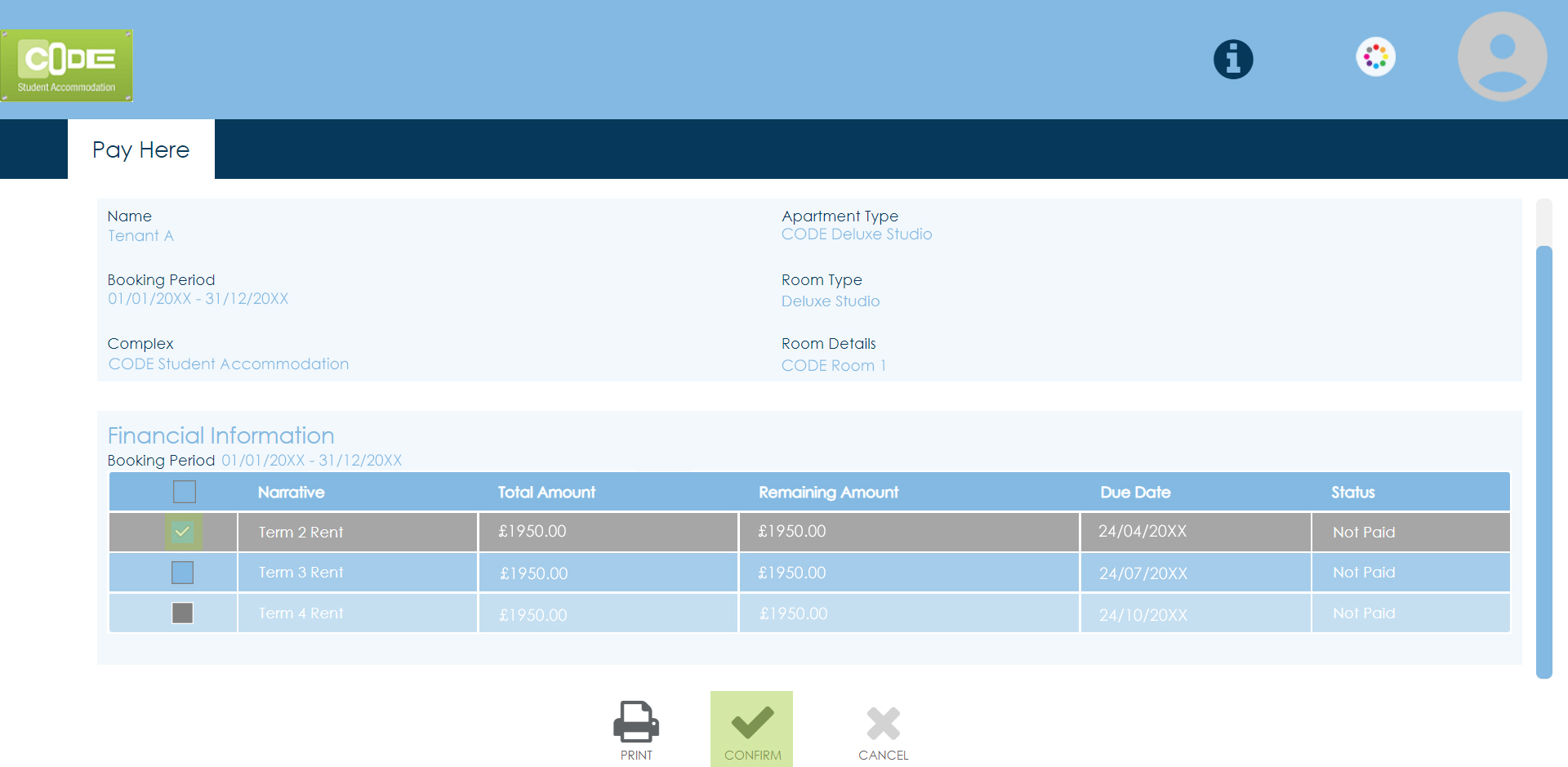 Step 4
Select 'Sage Pay' and click pay at the bottom of the screen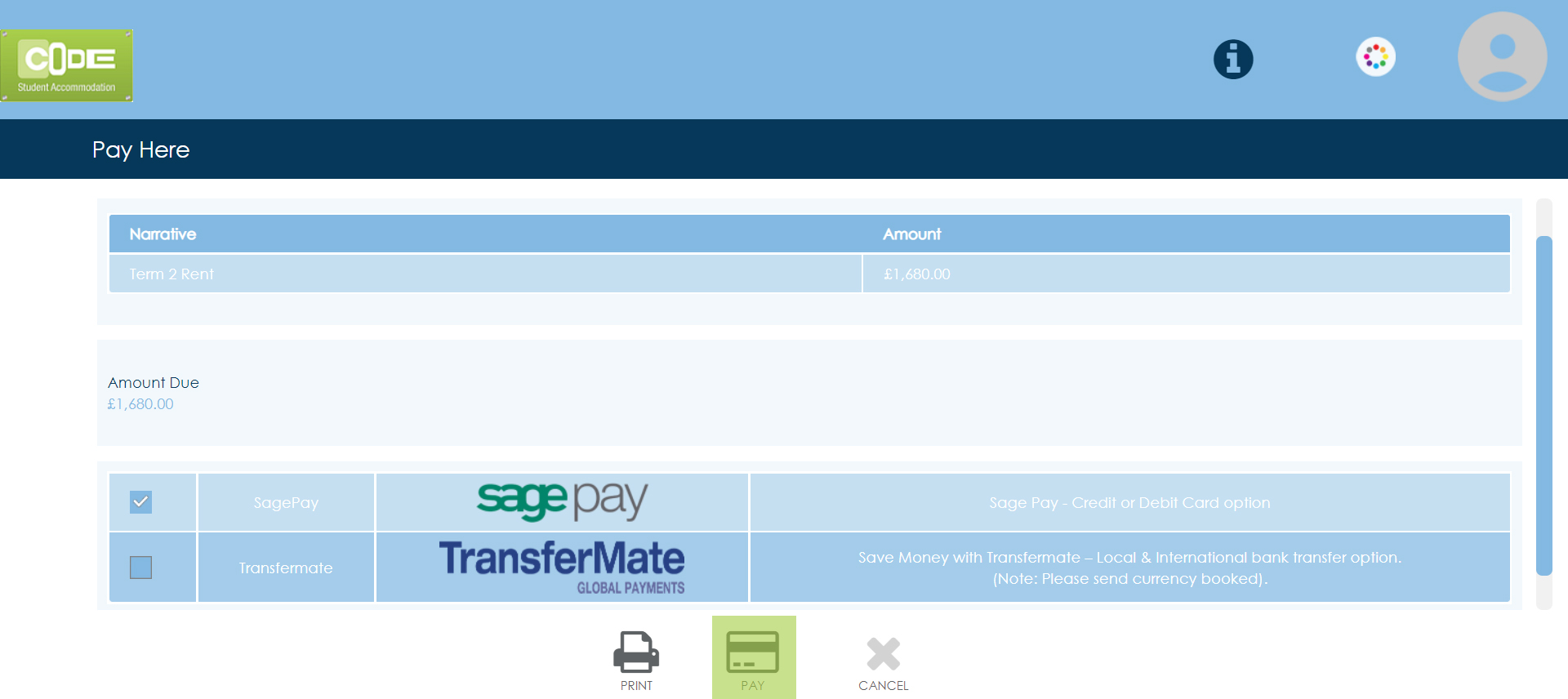 Step 5
To make things easier, you have the option to save your card for any future payments on your account. You can opt into this by clicking the tick box and clicking continue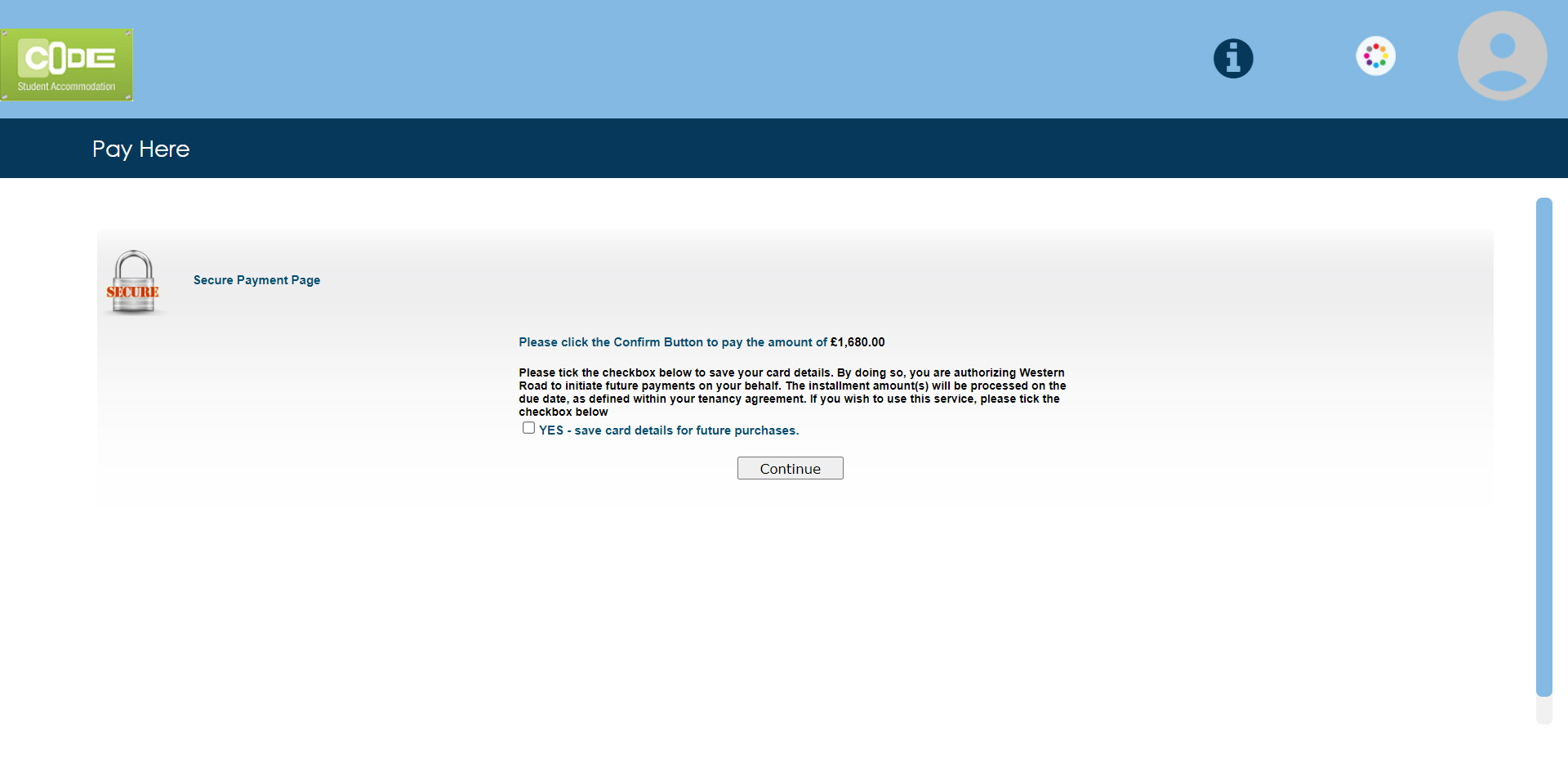 Step 6
Make sure you have a major credit or debit card (Visa or Mastercard)
Then fill in all of your details into our secure payment portal.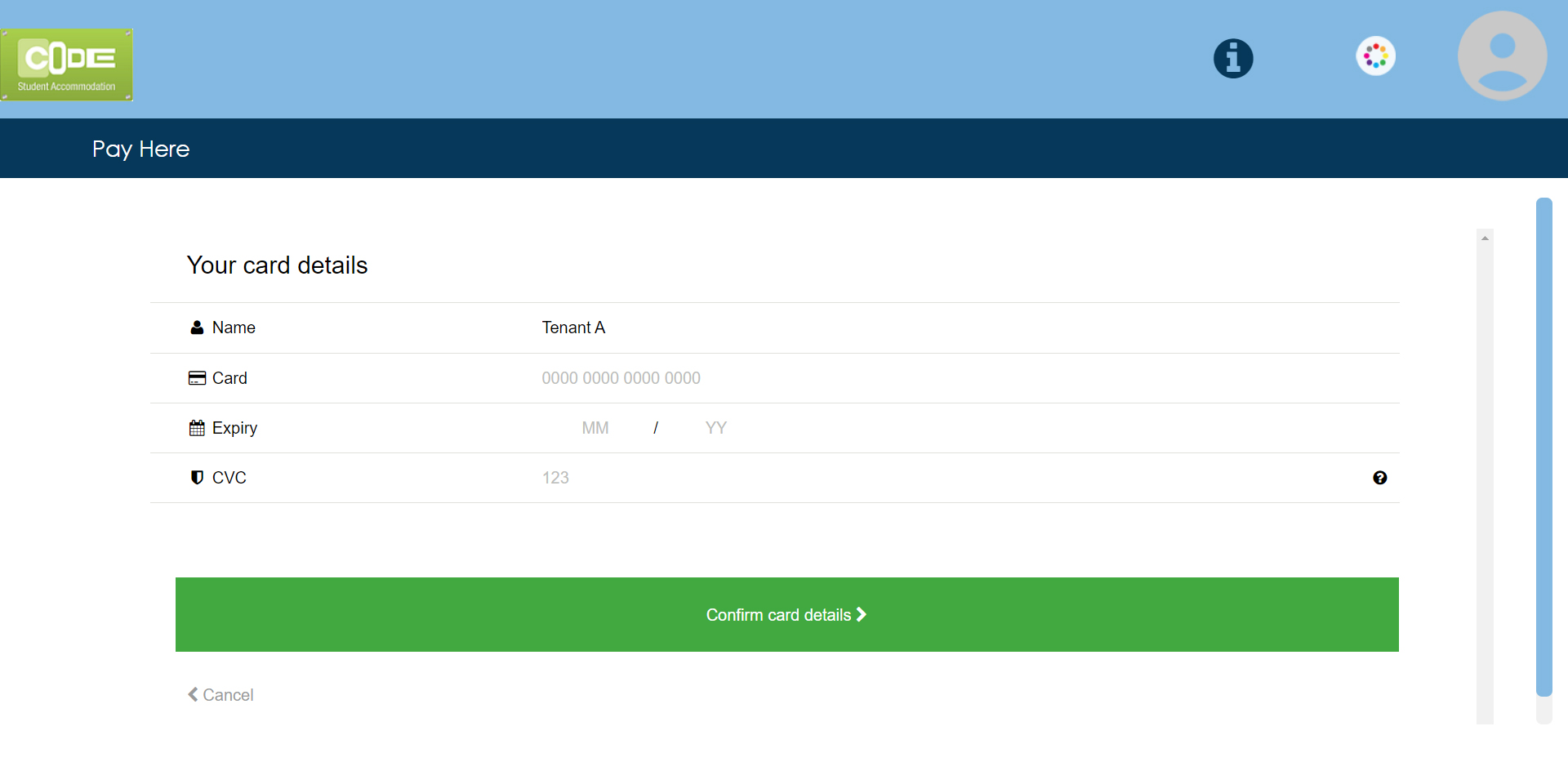 Step 7
Payment is complete
Making A Payment Using Transfermate:
Transfermate is offers a fast and affordable way to make an international payment for your accommodation
To make use of this start by following steps 1-4 above
Step 5
Select 'Transfermate' then click 'Pay' at the bottom of the screen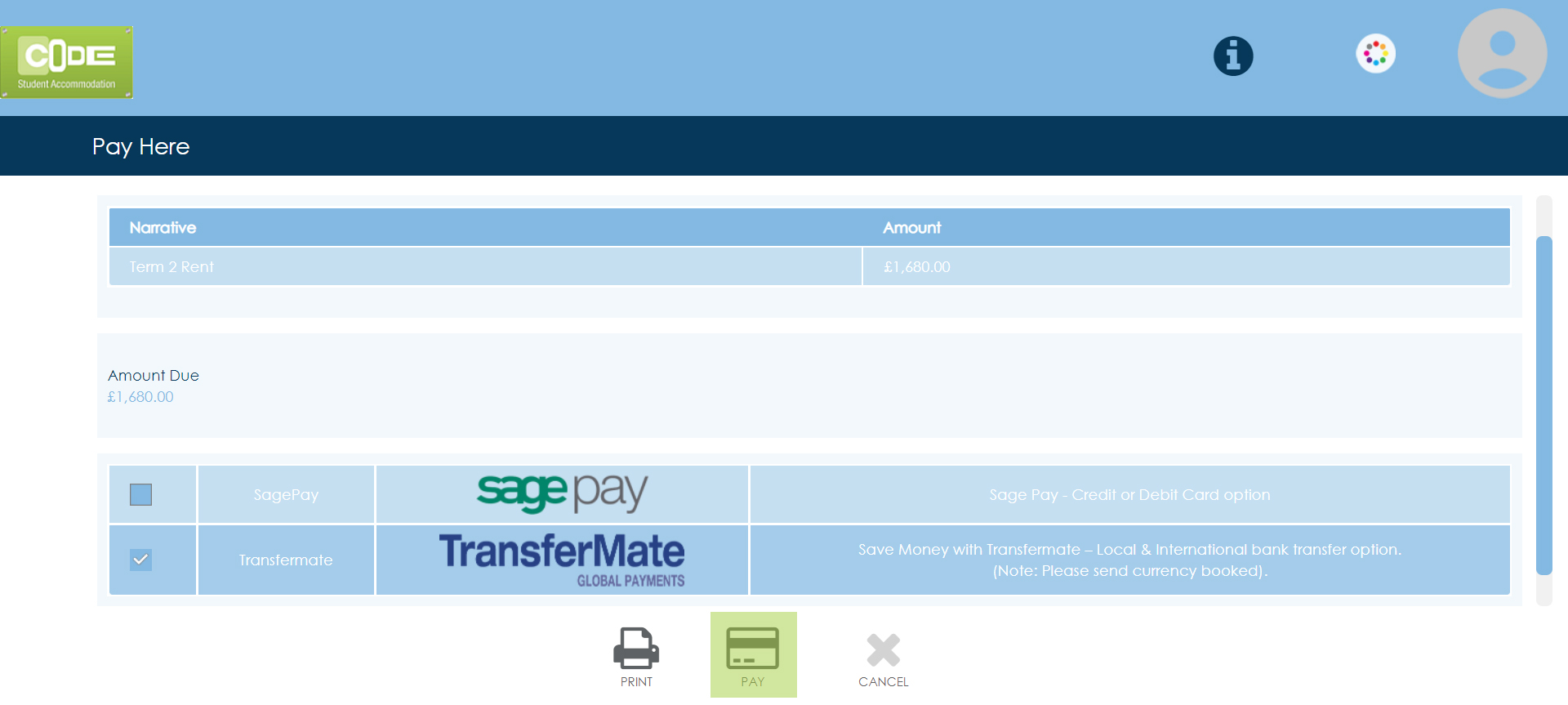 Step 6
Enter all of your details and then click confirm when you are confident your details are correct.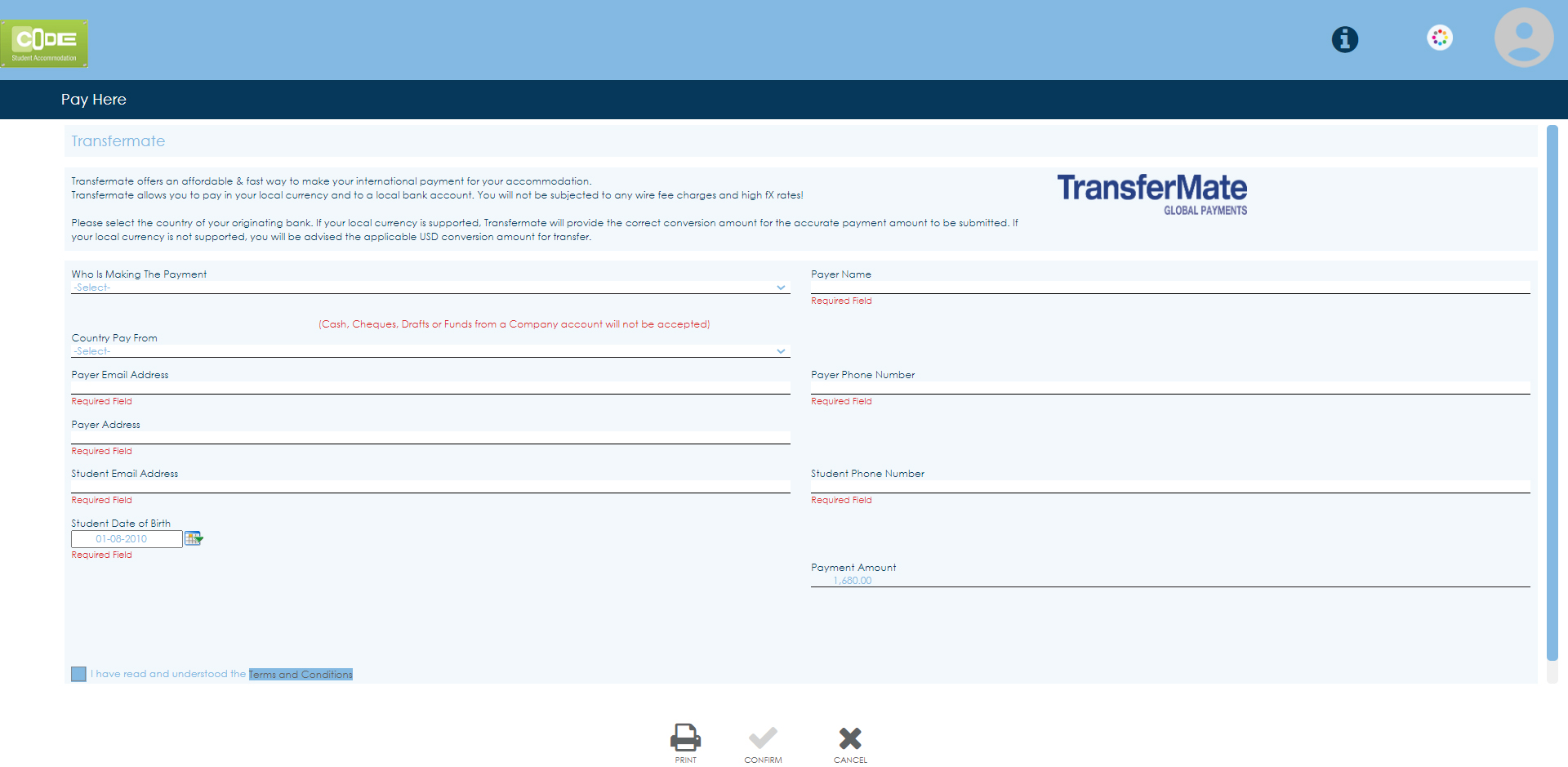 Making A Payment via Bank Transfer
You can make a payment via bank transfer using the below details:
Name of Bank: HSBC
Beneficiary Account Name: Code Rents Limited
Sort code: 40-11-60
Account number: 01336045
Bank Address: 60 Queen Victoria Street
London
EC4N 4TR
Bank Reference:
When using online banking you will need to create a Banking Reference, this should be as follows:
• Western Road (Leicester) – 'WE(block)(flat number)(surname)'
• Fairfax Street (Coventry) – 'CO(block)(flat number)(surname)'
• CODE Classic – '(street)(flat number)(surname)'
For example, if your flat number is D200 at Western Road your quoting reference will be 'WED200' followed by your surname.
If for overseas you may need the following information: –
• IBAN: GB13HBUK40116001336045
• Swift/BIC: HBUKGB4B
If you do have any issues with making payment, you can always contact our rent team on rent@codestudents.co.uk or call the office on Leicester – 0116 233 5678 or Coventry -02476 105106.