It's so important that we make your time with us a special as possible, that's why we host a variety of weekly social events! These events include; Quiz Nights, a petting zoo, support groups, a welcome party and many many giveaways.
I mean… Who doesn't love a freebie, right?!
Let's do a quick recap of what we have offered you:
* Desperados in our Mexican themed giveaway
* Hot Dog Sampling
* During our 12 days of CODE we gave you – Alcohol Free Beer, Seltzer's, Shampoo samples and Coke energy
* Dig In Bag's
* Boohoo Hoodies
* Grab and Go Table – Fruit and Vegetables, Beer, Soft Drinks and more
* Burns Night goodie bag – with Scottish food and drink
* Sweets
* Gifts – to keep your brain occupied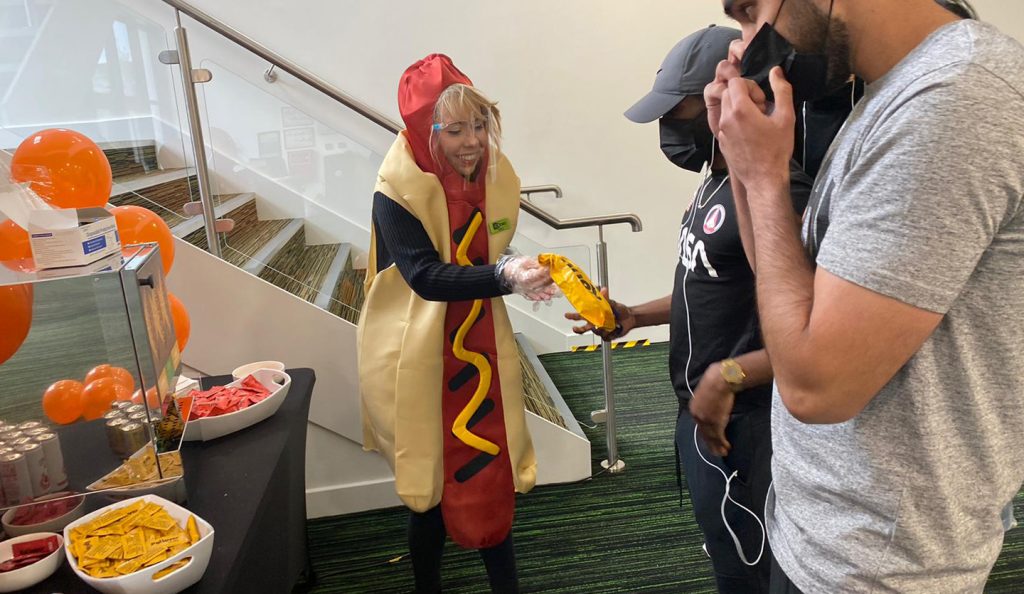 And we have more in the pipeline! Make sure you keep an eye on our events pages, emails and social media channels for updates!
#FeelsLikeCODE