Is Netflix your new best friend during lockdown? If so, then you've probably already picked a side: are you Joe Exotic or Carole Baskin (that's one of the big questions in the bonkers Tiger King documentary if you're not sure)?
But what about if you're looking for something a bit different to what you'd normally pick? After all, some of us want to move away from the data-driven, machine learning "recommended for you" suggestions.
We asked a couple of our Chat Angels and Coventry's Accommodation Manager Lewis Morris for their top picks. See if you agree with the results…
Chat Angel Ashley's picks:
There's definitely a crime-thread running through what I'm watching right now!
Life on Mars
Modern day police officer is hit by a car and wakes up in the 1970s. Great show, ran for 2 seasons and ends wonderfully – and then had a popular sequel "Ashes to Ashes". Both are worth a watch.
Making a Murderer
True crime documentary. Steven Avery served 18 years in prison for a wrongful conviction, was finally exonerated only to find himself the main suspect in a murder investigation. Was he framed? Did prison make Avery a murderer? Or did the police by planting evidence or running a shoddy investigation?
Abducted in Plain Sight
Another true crime documentary, this time about a family who falls pray to a manipulative, charming neighbor who abducts their daughter. Twice. All told from the point of view of the family and the agents working on the case.
The Good Place
When Eleanor dies and wakes up an an afterlife utopia for just the very best and most ethical people, she realizes there's been a mistake.
Arrested Development
A sitcom about a formerly wealthy, dysfunctional family who loses it all after some accounting frauds and light treason.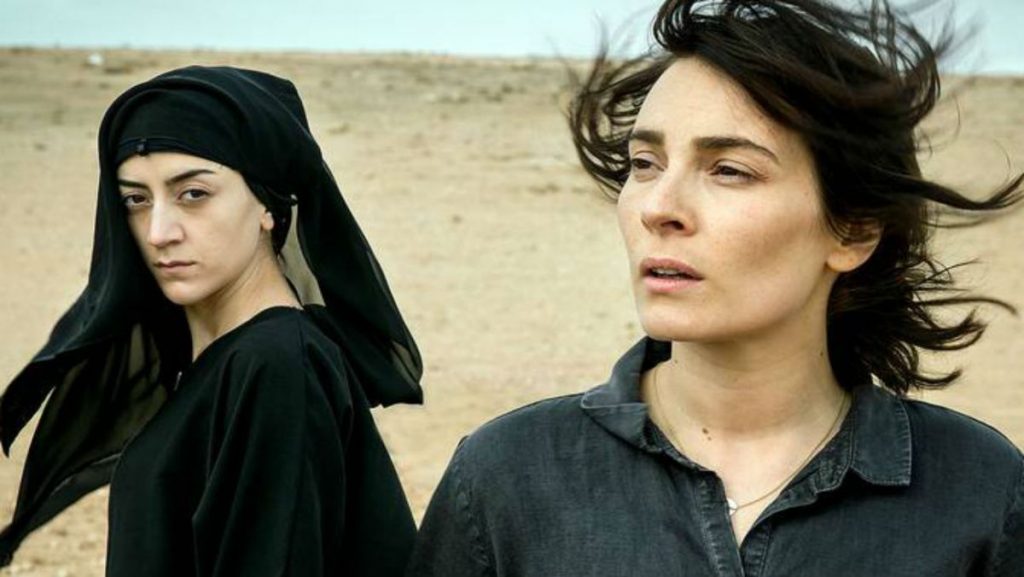 Accommodation Manager Lewis Morris's pick: Caliphate (2020, Cert: 18, 1 Season)
I recently watched Caliphate on Netflix, it has me GRIPPED from start to finish. A real Netflix binge series. This is a series that is based in Syria & Sweden. It looks at life from 3 perspectives; A mother with a new born who has moved to Syria with her husband (he has joined ISIS), a young student who is being radicalised and an ambitious police detective.
The mother, she is desperate to move back to Sweden to be with her family. She has become an 'inside spy' and with the help of the Swedish government, she hopes to get home. How? By providing intelligence on the moves ISIS are making and the plans they have to bomb Sweden via her secret phone. She also has to deal with her husband who is having flashbacks from his previous actions in ISIS. One of the ISIS member doesn't trust the mother. Why? Because he sense she is up to something after hearing one of her secret telephone calls.
It also shows you the journey of a young student who is being radicalised by a teaching assistant at her school. It explores methods that are used to radicalise the young in to thinking they have a better life in Syria. She is led to believe being married to an ISIS fighter is glorious and rich life – a life she simply wouldn't have in Sweden. How easily she turns her back on her parents, and the effect it has on the family, is also apparent and grips you all the way through her and her friends' journey.
Finally, you have the detective. She is on a mission to help the mother in Syria as much as helping stop the attack in Sweden. She is put in contact with the mother via a teacher that used to teach her before she left Sweden and go to Syria.  Their communication is secret and throughout the series the detective unveils some dark secrets in her homeland as she is exposed to some of her own terrifying experiences.
This nail-biting series will have you hooked from the start. It gets better and better as the episodes go on. You will be on the edge of your seat as you try and keep up with the twists and turns. If you don't mind a voice over in English (it was recorded in Swedish originally I think) you MUST watch this!
Chat Angel Rachel's pick: It's Always Sunny In Philadelphia (2005-present, Cert:18, 14 seasons)
A great comedy TV show! An easy watch that you can stop and pick up at any point. There's loads of episodes and it's really easy to re-watch when its done. Not always PC but it's funny.
It's currently the longest running sitcom still on air and focuses on a brother and sister who own a run-down and empty bar with two other friends. Eventually their dad also joins 'the gang'. Each episode shows the group take a different adventure or get into trouble and they must find a way out, for example 'the gang gets held hostage'.One of my favourite episodes is 'The nightman cometh' where the gang learn and perform a musical Charlie wrote. The musical is secretly a story of his life and at the end he asks the waitress to marry him, however she rejects him. Some other episodes focus on current topical political and social issues.
I also enjoy watching The Real Housewives Franchise. These reality shows focus on small groups of affluent women from different cities, the cast can change season to season depending on what they bring to the show, some are ex models or songwriters. With it focusing on their lives and friendships you see the women go through different things like fallouts, divorces, marriage, infidelity and loss.
My favourites are the Atlanta housewives. I also just re-watched the New York housewives and I am now on to the New Jersey show! Its easy to get invested in the show with it being full of funny moments as well as drama and personal life challenges.
A couple of other shows I have enjoyed watching are:
Formula 1: Drive To Survive
A documentary series produced in collaboration between Netflix and Formula One to give an exclusive behind-the-scenes look at the drivers and races of the 2018 and 2019 Formula One World Championships.
The first season covering the 2018 World Championship premiered on 8 March 2019, and the second season covering the 2019 World Championship was released on Netflix on 28 February 2020.
Better Call Saul
A prequel and spin-off of Breaking Bad. Set in the early to mid-2000s, the series follows the story of con-man turned small-time lawyer Jimmy McGill, beginning six years before the events of Breaking Bad and showing his transformation into the persona of criminal for hire Saul Goodman. McGill becomes the lawyer for former police officer Mike Ehrmantraut, whose skills allow him to enter the criminal underworld of drug trafficking in Albuquerque, New Mexico.
Kitchen Nightmares
Chef Gordon Ramsay is invited by the owners to spend a week with a failing restaurant in an attempt to revive the business.