Advice surrounding the Coronavirus (COVID-19) outbreak is changing daily, with regular updates from the Government and Public Health England.
On this page, we will keep you up-to-date with what we're doing to keep our tenants as safe as possible. The content reflects the best advice we have currently. We will update it as necessary, particularly if there are changes to public health guidance.
FOLLOWING THE GOVERNMENT ANNOUNCEMENT AT 8.30PM ON MONDAY 23rd MARCH PLACING THE COUNTRY IN "LOCKDOWN", WE HAVE MADE A NUMBER OF KEY CHANGES TO OUR SERVICES. PLEASE READ THIS PAGE CAREFULLY.
We have taken these decisions based on Government advice. We know that this may have an impact on those of you living in a Leicester Lettings property but the Prime Minister has been clear we are in a "moment of national emergency", where life is not continuing as "normal". We ask that you bear with us and understand why we have made these difficult decisions. We appreciate your patience during this national crisis.
What has changed at Leicester Letttings?
* We have closed our offices but will still have staff on site for emergencies only. If you need to contact us you should talk to us using our online chat service that can be found at www.leicesterlettings.co.uk – there will be someone online between 9am-8pm, 7 days a week.
* We will only be responding to emergency maintenance requests, this will only cover having no electricity or water supply, a water leak or a problem with your heat or smoke detector. Out of hours call Service 24 on 0116 257 6835. For emergencies involving a threat to life, call 999.
How you can help
You can 'do your bit' by staying home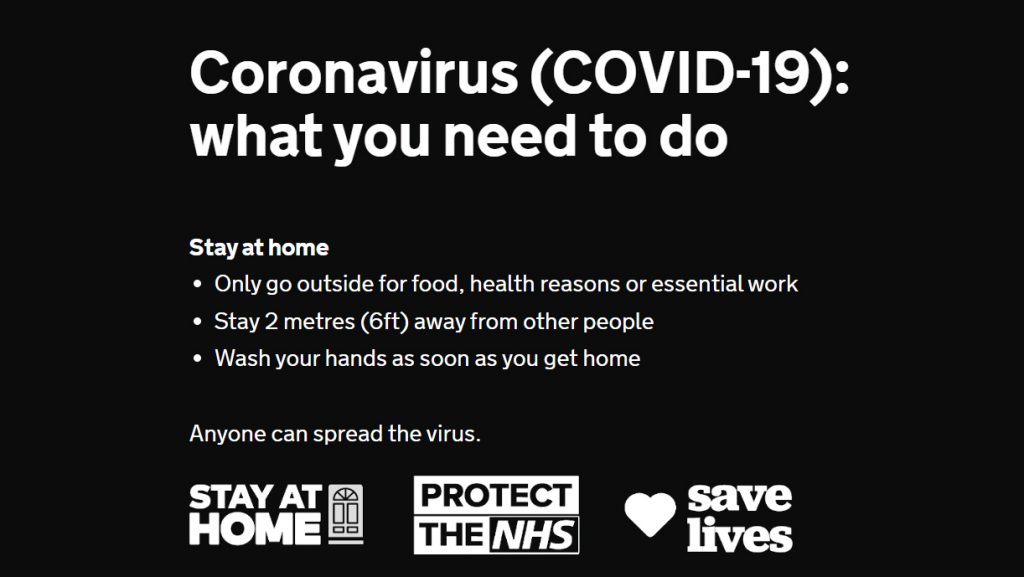 If you think you may have symptoms of coronavirus
The current NHS advice is to self-isolate for 7 days if you have either:
* a high temperature – this means you feel hot to touch on your chest or back (you do not need to measure your temperature)
* a new, continuous cough – this means coughing a lot for more than an hour, or 3 or more coughing episodes in 24 hours (if you usually have a cough, it may be worse than usual)
If you live with someone who has symptoms, you'll need to stay at home for 14 days from the day the first person in the home started having symptoms.
You may want to also want to use social distancing if you are 70 or over, have a long-term condition, are pregnant or have a weakened immune system.
If you feel you need to self-isolate, please email health@leicesterlettings.co.uk as soon as possible and we will advise you on how we can support you, including advice on shared bathrooms and rubbish.
We also advise you read the NHS advice about staying at home. Do not go to a GP surgery, pharmacy or hospital. You do not need to contact 111 to tell them you're staying at home.