Hello current resident! So, you're interested in spending another year at CODE, that's great news. We really want to prioritise your needs, which is why are giving all our current residents the chance to book their room before anybody else. That means you won't miss out and can stay in your same room for another great year.
But don't forget you need to have renewed by 30 November if you want to guarantee staying in the same room and don't want to pay another deposit or holding fee.
Re-booking
The easiest way for you to book your same room is to go onto your student portal. From the home screen look for the "Rebooking" button and follow the instructions on screen. It couldn't be easier. But just in case you're a little bit confused, why not follow our handy screenshot.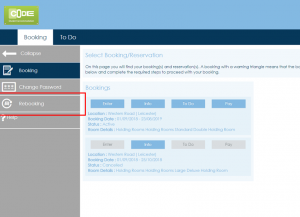 If you have any questions you can also talk to us:
Coventry: Call us on 02476 105106 or email coventry@codestudents.co.uk
Leicester: Call us on 0116 233 5678 or email leicester@codestudents.co.uk
Don't forget you can also call into the office anytime if you've got any questions or aren't sure how to do anything. The office opening hours are 9:00 AM to 5:30 PM Monday to Saturday.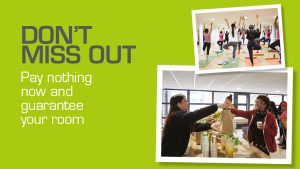 So what do I need to pay?
The good news is, if you're a current tenant and you book by the 30 November – you don't need to pay anything now!
We won't charge you the £100 holding fee to reserve your room and you won't have to pay another damage deposit if you stay in the same room. We'll simply transfer your existing deposit to the next academic year. It couldn't be simpler!
Plus, you'll have the bonus of not having to move out over the Summer. That means you'll be able to stay a few extra weeks (length depends on your contract) for free.
But be quick. This offer is only available until the 30 November. You can see why it's so important to put this date in your diary.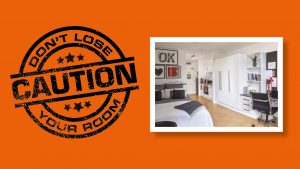 What happens when I book? Is that it?
You will have to make sure you sign your tenancy agreement within 7 days of making your booking. If you do not do this, your booking will be cancelled automatically, and you will need to go through the re-booking process again. If you make a room booking after 30 November, you will have to pay the £100 holding fee up front.
Your booking and new tenancy laws
This year, renewals at CODE are slightly different because of the Tenancy Fees Act 2019, that came into effect from 1 June.
This means that we cannot hold rooms for current residents in the same way we have in previous years. If you have not booked by the 1 December, there is a risk your room could be released and booked by someone else.
We don't want that to happen and will do our best to make sure you stay in your room – but the easiest way to guarantee this is to have made your booking by the 30 November deadline.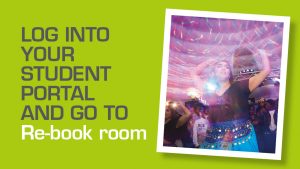 Know someone who doesn't already live here but who wants to book at CODE?
Bookings will open to everyone in early December. You will see when our website is updated and we will also be posting on social media. So, if you have friends who want to live here, make sure they are following us on Facebook, Insta or Twitter – or speak to one of our Chat Angels who can put them on a waiting list.
We also have a very limited pool of rooms available for early booking by non-CODE residents. The only way to book these rooms is to call us. We will require the £100 holding fee when you speak to us and a tenancy agreement will need to be signed within 7 days.
Coventry: Call us on 02476 105106
Leicester: Call us on 0116 233 5678